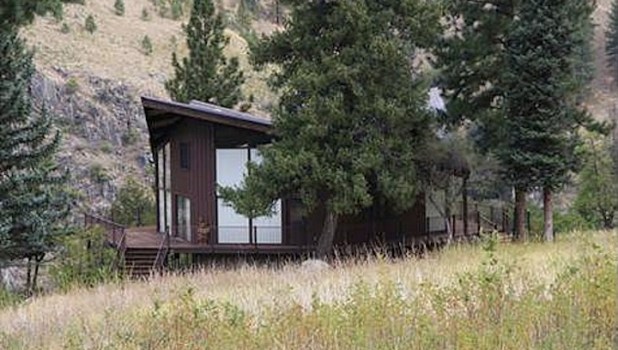 Zillow
Bordered by the Frank Church-River of No Return Wilderness Area, the home sits on 42.5 acres, about 40 miles outside of Riggins, Idaho. The only way to access it is by a small aircraft or jet boat. The property has access to a 1,900-foot landing strip that's nearby. The mail, reports the Wall Street Journal, is dropped off at a nearby lodge about once a week per bush plane. (The post man is even known to take grocery store requests.)
The 3,246-square-foot home was renovated in 2009 and includes new tile flooring, appliances, and bathroom upgrades. It includes four bedrooms, five bathrooms, and a 1,200-square-foot deck, as well as three large fireplaces.
Located along the Main Salmon River, which allows for fishing and white-water rafting, the home sees its fair share of wildlife like mountain lions, cougars, and wolves.
"Once you're there," the owner claims, "the rest of the world goes away."
See more, plus gorgeous photos of the home, on the Wall Street Journal.