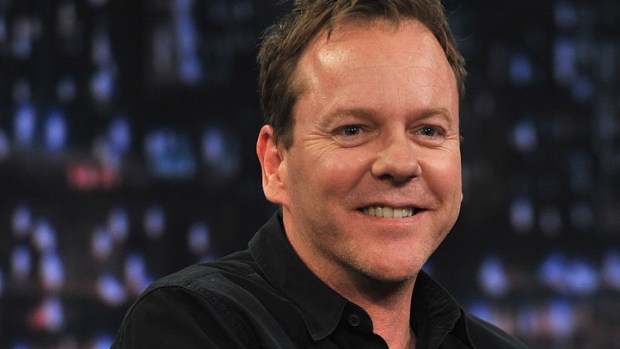 Getty Images
"24" and "Touch" actor Kiefer Sutherland scores a huge pay day after selling his West Village townhouse in New York City.
America's most notorious terrorist fighter, Jack Bauer (he goes by Kiefer Sutherland in real life) just sold his West Village townhouse for the full $17.5 million list price, according to The Real Deal. Sutherland's former spread features 4,830 square feet with five bedrooms, a sauna, and a roof deck with an outdoor kitchen.
The "24" actor is obviously just as good at savvy real estate buying and selling as he is at starring in successful television dramas (Sutherland is now portraying a father on the show "Touch"). The actor scooped up the Greek Revival-style crib just a few years ago for $8.2 million, which means he just scored a $9.3 million payday. Not bad for a former CTU agent.