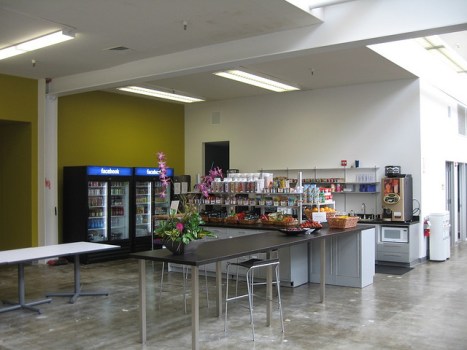 A view inside Facebook's headquarters. Photo: Can Aydoğan on Flickr
Facebook has shiny new digs but the Palo Alto-based company maybe looking for something shinier.
The Wall Street Journal reports that the social networking site is looking at possibly moving its headquarters to a 57-acre campus formerly home to Sun Microsystems.
The move has been a possibility for months but it is not picking up more steam. The property is currently is owned by Oracle, which took over Sun in 2009.
Facebook would not purchase the property though, according to the paper. Instead the Wisconsin Investment Board would purchase the property for about $100 million and lease it to Facebook for $12 per square foot a year.
The social network moved to its current 150,000-square-foot building in 2009.