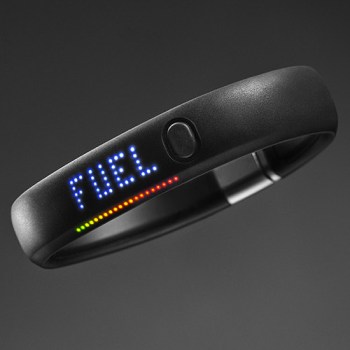 Nike's newest device is meant to help you track your movements.
The Jawbone Up had ample time to establish its fitness calculating credibility and cool points, but now Nike has joined the race and, in typical fashion, their version of the wrist band activity monitor is just cooler than the rest.
The Nike+ FuelBand uses an accelerometer to help you track calories, steps, time and "NikeFuel" (the company's branded method for gauging physical activity). You can set goals or just passively track how active you are via the embedded LED and associated iPhone app and Nike website. Selling for $149, you can see the FuelBand in action in the video below.