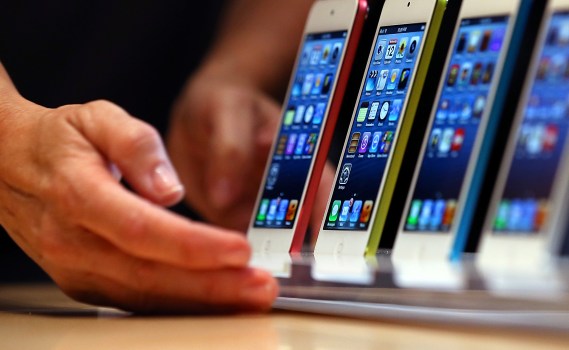 Getty Images
The new iPod Touch is displayed during an Apple special event at the Yerba Buena Center for the Arts on September 12, 2012 in San Francisco, California. Apple announced the iPhone 5, the latest version of the popular smart phone as well as new updated versions of the iPod Nano, Shuffle and Touch.
Bad news for iPhone 5 users on the Verizon or Sprint networks -- You won't be able to use voice and data simultaneously, the Verge reports.
Even though the new phone supports LTE networks, users won't will have to settle for talking and Googling separately.
AT&T has confirmed that this is not the case for their version. Their customers will continue to be able to use both features at once.