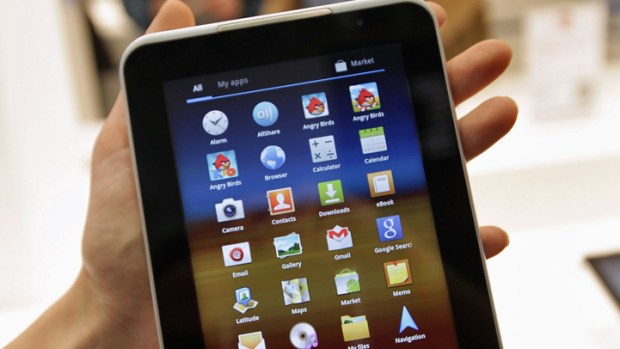 Getty Images
Samsung is in a patent fight over its Galaxy Tab but is pressing forth, apparently, with a newer, larger version of a tablet to compete with the iPad.
Publicly filed documents in the Apple vs. Samsung patent battle have revealed a new fun fact: Samsung pushing ahead with an 11.8-inch tablet, with pixel density akin to Apple's Retina display.
The Verge reports that the "P10" would "include LTE connectivity" and an 11.8-inch display at 2560x1600 resolution.
If Mark Zuckerberg thought the iPad wasn't "mobile," then an 11.8-inch tablet might be considered a desktop.
The project is listed simply as something due in 2012. There's a Samsung event in New York in mid-August. Maybe there's an unveil?