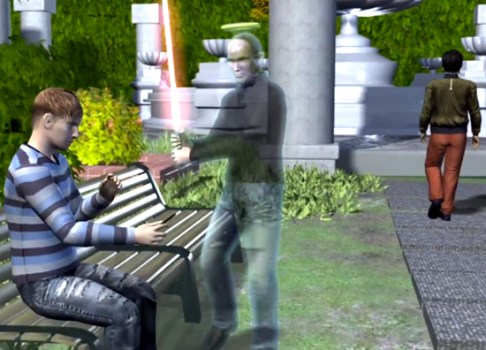 Steve Jobs is not a fan of Android.
If you were one of those Apple fans who believed Steve Jobs had near supernatural powers of product insight, you might identify with this new video that shows the late CEO as an anti-Android, lightsaber-wielding angel of death.
The video, created by Next Media, offers their characteristically over-the-top animated take illustrating the patent war between Apple and HTC over the latter company's Android implementation. We get to see the ghost of Jobs attack innocent Android users in parks, and even stop HTC phone shipments from reaching American shores, all via lightsaber, of course. You can check out the light-hearted play on Apple's patent war in the video below.