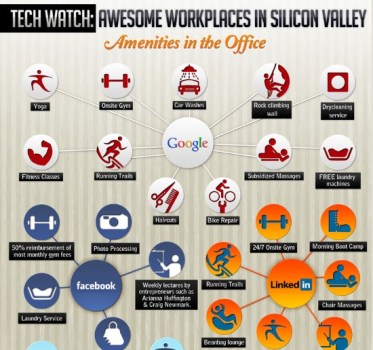 This infographic shows just some of the perks of working in the Silicon Valley. Look at the full image below.
In order to attract and keep the most talented minds in technology, companies in Silicon Valley are going above and beyond. Find out how in the infographic below.
Every day, DVICE selects fresh images, videos and more from the wonderful world of technology. See them all by clicking this link.
For the latest tech stories, follow us on Twitter at @dvice