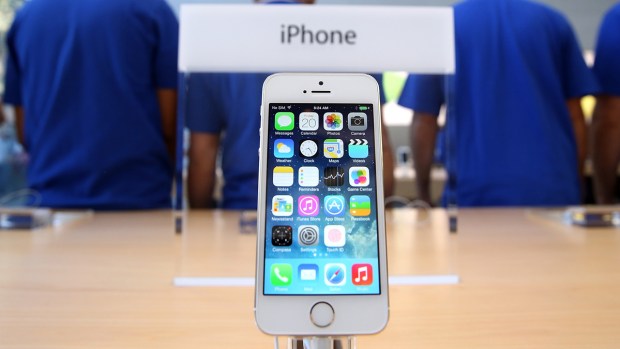 Getty Images
Apple launched two new models of iPhone: the iPhone 5S, which is preceded by the iPhone 5, and a cheaper, paired down version, the iPhone 5C. The phones come with a new operating system.
Apple seems to be working with eBay to sell its Apple Certified Refurbished devices in a
new Apple eBay store
, reports say.
This is the second time that Apple has been working with the online seller to sell the refurbished products with a one-year warranties and cheap prices, according to AppleInsider.
The storefront
is currently empty of Apple iPhones and iPads, but says "More inventory will be coming in on Friday."
The report stated that the prices were actually better at the "Factory Outlet eBay Store" than Apple's own online sales and eBay sells unlocked and refurbished GSM iPhone 5 modes starting at $449. While this may sound like a deal for consumers, the reality is that Apple is using eBay to unload its old devices before the launch of its new iPhone and other devices in September.
The upside is that now many consumers know that the bargains are better at eBay than at Apple's own online store.