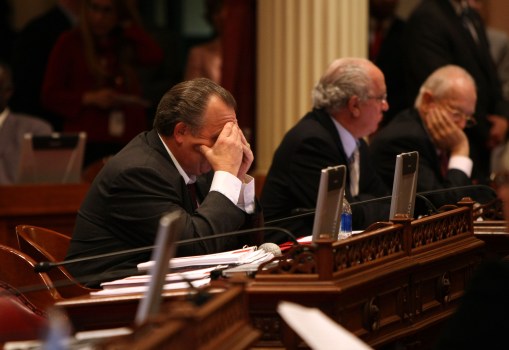 Getty Images
California state Sen. Robert Dutton (R-Rancho Cucamonga) holds his head in his hands during a budget negotiating session of the state Senate on Feb. 17, 2009 in Sacramento.
The California legislature doesn't make it all that easy to track what they are doing. That's why I'm enjoying a new tool from MAPLight.org that puts together information on bills, votes and money in one handy place.
You can search by a legislator, or by the name of a particular company and interest, or by a bill, and find out about the bill, the interests involved, and the money spent on all sides.
More about this here.