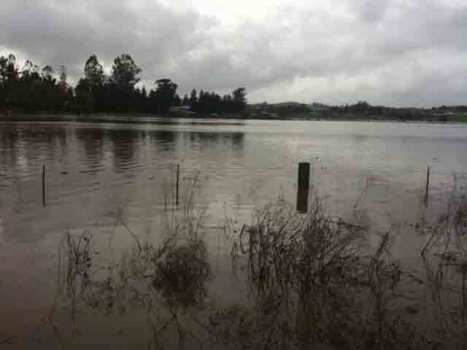 Jodi Hernandez
This was a Petaluma field yesterday. Today is is more like a lake.
Parents and others want to volunteer in Petaluma's schools, in part to make up for budget cuts. But they have opponents who don't want them there -- school employees' unions, who see volunteers as threats to their jobs.
This is not a new story in California, where public employees and volunteers who wish to participate in government have a long history of conflict. But the Petaluma story is an extraordinary one, and is well told here at Fox & Hounds Daily by Pete Peterson, executive director of Pepperdine's Davenport Institute for Public Engagement and Civic Leadership, and one of California's leading experts on how to engage citizens.