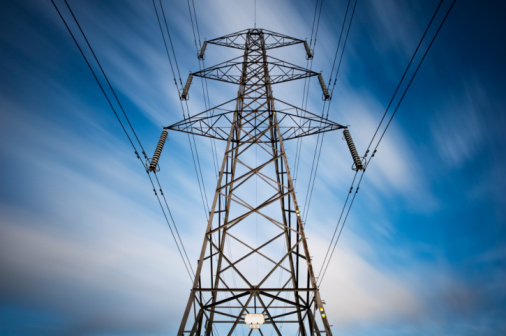 Electricity pylon and power lines. Time exposure with moving clouds.
The departure of a Southern California energy company, Bing Energy, to Florida has sparked an interesting debate about the nature of the state economy and business movement.
Many of the most sophisticated studies say that claims of hordes of businesses leaving the state are wrong or at least overblown. But a manufacturers association has rebutted those claims and points to data that suggests that, while California's job losses may be in line with other states, the future looks decidedly bleaker.
Here is a post from the blog of the California Manufacturers & Technology Association, which argues that the sky is falling. And here is a study from the Public Policy Institute of California, which is far more sanguine.