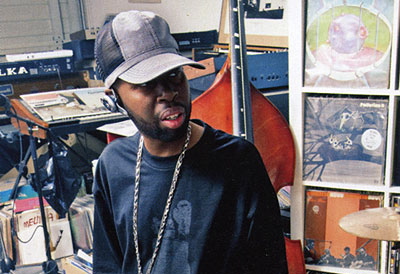 Roger Erickson
San Francisco DJs unite to pay tribute to J Dilla on Feb. 7 at Mighty.
Seven years ago, James "J Dilla" Yancey passed away at the age of 32. The Detroit-born, L.A.-based producer is considered one of the best hip-hop producers of all time, and worked with artists like Janet Jackson (he produced her 1997 hit "Got Til It's Gone"), A Tribe Called Quest and Common during his lifetime as well as his own group Slum Village. Before he died of a cardiac arrest brought on by complications with a rare blood disease, J Dilla completed his final solo album, Donuts. It was released three days before he died on February 10, and is widely considered a masterpiece.
Each year, countless parties are held around the world to commemorate Dilla's life and work, a sign of his significant popularity as a cult icon. In San Francisco, a tribute event called This One Is For Dilla is scheduled at Mighty on February 7 (the late producer's birthday) and features performances from DJs Platurn, Mr. E, Haylow and Muddbird, with hosts Fran Boogie, Jern Eye and Niles. The soundtrack will be Dilla beats all night long, and with a discography of productions that easily number into the hundreds, expect to hear familiar classics like Slum Village's "Raise It Up" and De La Soul's "Stakes Is High" as well as subterranean bangers.