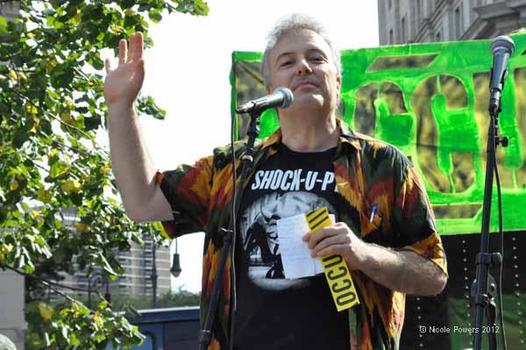 Nicole Powers
Jello Biafra went toe-to-toe with Oprah in the Eighties and Nineties.
Jello Biafra and Oprah Winfrey have a shared, censored past.
The incendiary musician and one-time San Francisco mayoral candidate behind the punk group Dead Kennedys and the now almost 34-year-old label Alternative Tentacles appeared on Winfrey's popular daytime talk show in 1986 to face Tipper Gore and other members of the Parents Resource Music Center (PMRC) on the topic of censorship in music.
At the time, Biafra was facing a charge of distributing harmful material to minors for releasing the Dead Kennedys album Frankenchrist. (He was later acquitted.)
Watch the strange sight below: