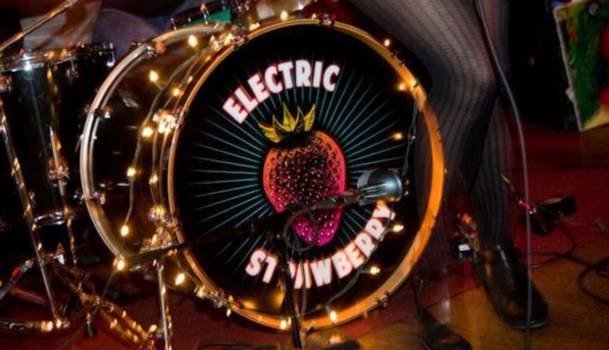 Alex Shonkoff
Electric Strawberry's album release party is at The Night Light on May 30.
Electric Strawberry is one of the acts that has performed live at The City's free monthly showcases of local music (come to our next one this Thursday!).
Now the soulful Oakland rock quartet has a weekly Wednesday night residency for the next month at Uptown Nightclub starting tonight (May 21). The band is also getting ready to release a debut album and will celebrate with a release party at The Night Light (311 Broadway) on May 30.
Get acquainted with the band that Austin's Deli Magazine calls the "hypothetical love child shared between Ray La Montagne and Adele" by checking out a sampler of Electric Strawberry's album below: