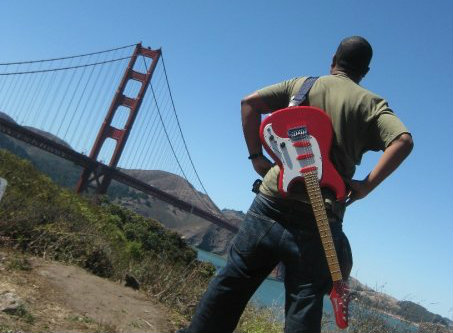 Courtesy of K-Maxx
KPOO DJ K-Maxx debuts his new EP at Elbo Room on March 30.
Ken "K-Maxx" Hopkins' Bay Area music history runs deep. In the mid-Nineties, he nurtured his rap career with self-produced albums like Sumthin' Ta Roll Wit' and Still Rollin'. He has played bass for the Coup, collaborated with former Tower of Power singer Lenny Williams and Andre Nickatina, and hosts a Friday night rap show, "Ghetto Gumbo," on iconic indie radio station KPOO-FM 89.5. And, by the way, he has a new release coming out now.
By premiering the four-song EP at the weekly party Sweater Funk, where he's a frequent MC and host, K-Maxx continues his evolution from rapper to vocalist in thrall with the R&B and funk sounds of the Eighties. Sweater Funk usually happens at the Knockout on Sundays, but for this special event, it'll take place at the Elbo Room on March 30. He'll perform tracks from his catalog, and he'll have product for sale, too (including vinyl).