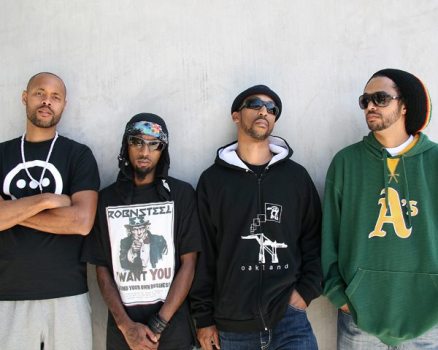 Courtesy of Souls of Mischief
Souls of Mischief's There Is Only Now album comes out on August 26.
The next album from Souls of Mischief is called There Is Only Now (due August 26 via Adrian Younge's Linear Labs label), and this week Oakland's mighty hip-hop crew have dropped the first taste.
"There Is Only Now" features a cameo from Snoop Dogg and a remix from Ali Shaheed Muhammed of A Tribe Called Quest. The single is offered in several physical formats, including cassettes, 7-inch records and 12-inch picture discs.
Watch the video for "There Is Only Now" below: