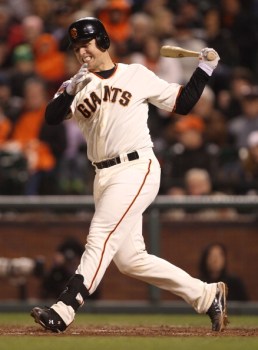 Getty Images
Buster Posey had three hits in the Giants 5-4 win Tuesday night.
Giants catcher Buster Posey talks with CSN Bay Area about how he owns Dodgers pitching. Not really, but he did have great at-bats Tuesday night.
Posey does talk about how pitcher Tim Lincecum was in pretty good control of his pitches all night.