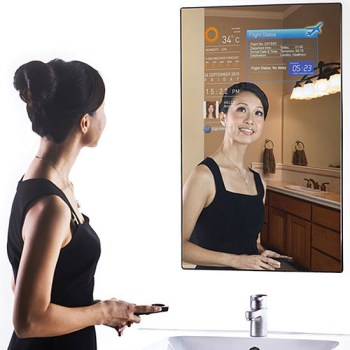 Mirror mirror on the wall.
Although it may look like yet another concept design depicting our hopes for a cooler future, the Cybertecture Mirror is a very real, interactive mirror that could change the face of appliance computing.
Launched by Hong Kong's James Law, the WiFi-enabled mirror connects to a cloud based digital profile that delivers realtime information such as weather forecasts and flight information. According to the manufacturer, the mirror will go on sale in the spring of 2011 for around $8,000 here.
Via PSFK