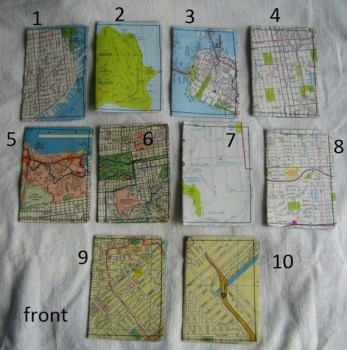 Pick which neighborhood you like best.
If you ever get lost in the City, Heathered at Etsy has you covered. What better way to find your way around town than by looking at your wallet? That is if you don't have a smartphone of course. With ten vintage map wallets to choose from, you are sure to find one that matches your style and or neighborhood. The wallets are 4 inches by 2.5.
GET IT at ETSY for $15.