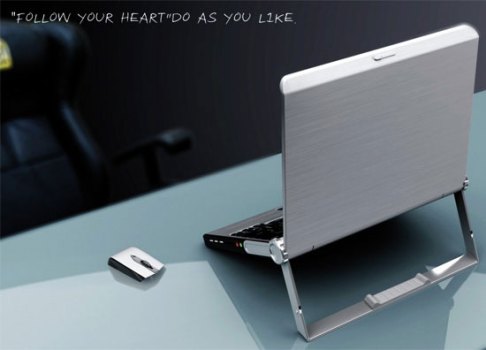 If James Bond had a laptop, this would be it.
We may not get the name — "Playing By Heart" — but we're definitely down with the concept. Zhang Shouze's svelte laptop folds into a briefcase when you're in transit, and unpacks into a laptop when you need to use it. Unfolded, its legs even act as a stand, a thing a lot of people use these days to improve laptop ventilation. You also benefit from not having to lug a laptop bag around if you don't want to, as this thing turns into its own case.
Again, don't get too excited: this thing's just a concept — and that's definitely a bummer.
GET IT at Yanko Design