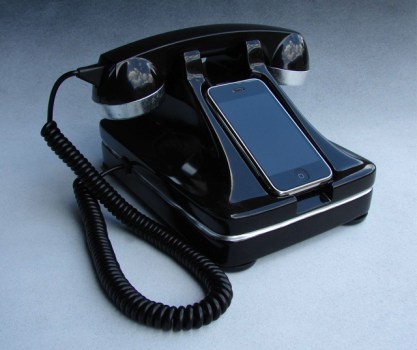 That's a mighty fine looking iPhone dock you have there.
Just in case you can't find an app for nostalgia for your iPhone, the creative folks at Etsy have you covered. iRetrofone is an iPhone dock designed by Scott Freeland and discovered by Laughingsquid. It looks like a classic black telephone with an oldschool handset, but where the rotary dial should be, your iPhone sits instead. Pick up the handset and say hello to yesteryear. It works with the iPhone 3G, 3GS and the iPhone 4, when antennas permit.
GET IT at ETSY for $250.