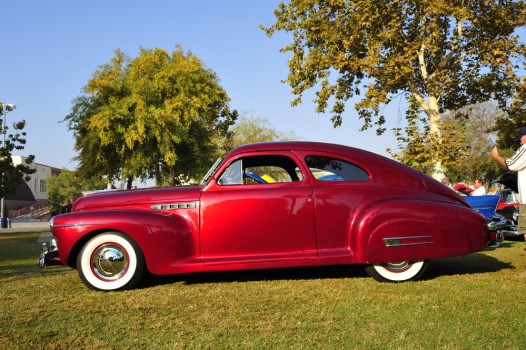 Shutterstock
Over 3000 pre-1972 autos'll roll through Pleasanton from Friday, Aug. 24 through Sunday, Aug. 26. It's the 26th West Coast Nationals from the Goodguys.
AUTO AFICIONADO: If you love your vintage wheels, you likely love your vintage wheels shows. After all, it can be exciting to run into a cherry red '60s-era Mustang just parked on the side of the street, but there's something about seeing several dozen well-cared-for cars all grouped together. Not only is it photo worthy but the owners are usually out, sitting with their pride and joy, ready to talk mats and dashboards and engines and power and who first owned it and where they keep it. But what about seeing over 3,000 vintage cars together? That happens far less, just due to the sheer size of the gathering. Except at the West Coast Nationals, from the Goodguys, which is billed as "the largest participant automotive event in the Western United States." Given California's devotion to all things hot-rod-ery -- hi, "American Graffiti" was set here, as were so many other great open-highway films -- that's a significant statement.
WEEKEND DETAILS: The cars'll roll and stop for admiring from Friday, Aug. 24 through Sunday, Aug. 26 in Pleasanton, at the fairgrounds. It's eighteen bucks to get in, parking is eight, and you'll want to stow some cash for any car collector type stuff you might come across on the grounds. Oh, and if you see the vroom-vroomers out and about around the Bay Area in the days ahead? That's part of the whole week; muscle cars and other dream machines will be making stops around the area. Have your camera handy, natch.