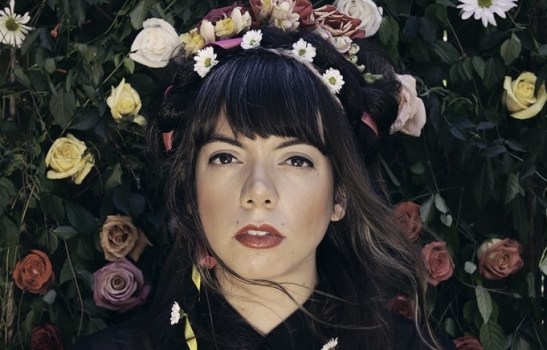 Sarrah Danziger
Hurray for the Riff Raff will twang up BottleRock Napa Valley 2014. The mega music-and-food fest rolls from May 30 through June 1.
ART AND EATING: If you were to lay down any foodie facts regarding wine country, principal among them would be this: If anything arts-oriented is going on, be it a play, a concert, a gallery showing, or some combination of those three, there shall be food. Good food, seriously prepared food, not a few slabs of crusty cheese slapped on a tray (though, truly, that has its charms, too). Look no further than the autumntime Napa Valley Film Festival, or to the summertime's Festival del Sole. The first focuses on cinema and the second on classical music and dance, but posh bites don't play any sort of second fiddle: Food is important. Likewise, when a big, multi-faceted, multi-genre weekend-long music festival roles around, say, like BottleRock Napa Valley, for example, the eats are going to be one of the headlining performers (alongside the drinks). Not that the actual headlining performers are anything to sniff at, but make room for some major meals before or after jumping to a little Outkast.
OH, DID WE SAY OUTKAST? Indeed we did. The duo's Coachella Music and Arts Festival reunion was one of the biggest talking points of the music season, and BottleRock, the three-day party at the 26-acre Napa Valley Expo, is up next for a spirited show. Heart -- hello, Wilson sisters -- and Weezer and The Cure and Hurray for the Riff Raff and Mayer Hawthorne are just some of the 60 acts that'll take over four stages over the three-day run. Oh, and the food? Yeah, we were sort of obsessing over that. Look for "the area's culinary superstars" on the grounds, and look for everything from "sushi to barbecue." Jax White Mule Diner, Oakville Grocery, and Kara's Cupcakes will make showings, in addition to a host of local wineries and brewhosues. The dates? Friday, May 30 through Sunday, June 1. The music? Hot. The eats and drinks? Oh so N.V. Seriously, the valley knows that anything cultural is only ever enhanced when the sustenance is solid, regional, creative, and a tad outlandish. Fits the out-sized BottleRock to a T.