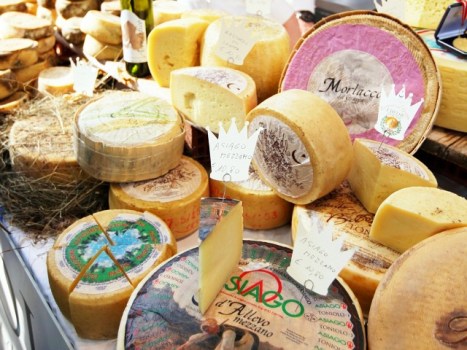 Shutterstock
Enjoy A Day of Cheese at Tomales Bay on Thursday, July 7.
A GOOD DAY: It's a busy world, and we're often told, when a co-worker or friend notices we're on the sluggish side, that we simply need a day of rest. True that; a day of rest should probably be a thrice-annual requirement for everyone, regardless of how difficult their daily tasks may be. Happier world and all that. But now that we've heard about A Day of Cheese, which is happening at a pair of locations around Tomales Bay on Thursday, July 7, we're thinking of swapping that in for one of our days of rests. Because A Day of Cheese? Not necessarily relaxing, but extremely delicious and worthwhile. And we've never lived a whole Day of Cheese. Some fine Hours of Cheese, perhaps, but never a good long stretch. Time to remedy that.
DAIRY TO-DOS: Relish Culinary Adventures is making for Point Reyes Farmstead at Tomales Bay and Nicasio Cheese Valley Company at Nicasio. They're described as "family-owned artisan creameries" -- four fine words all in a row -- and there will be both touring and tasting. There'll also be a Point Reyes goodie bag to enjoy after your Day of Cheese has wrapped. (In fact, there's a note about packing a small cooler in your car before beginning your Day of Cheese; we like notes like that.) Cost is $149.