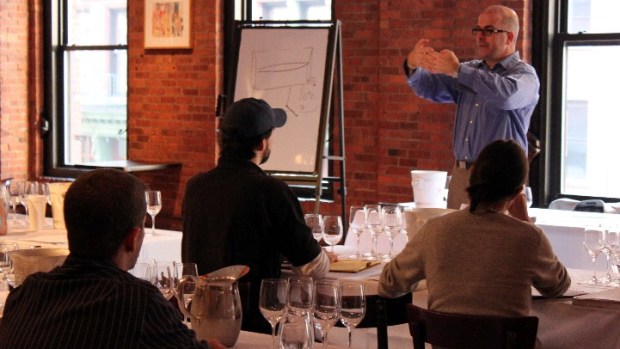 American Sommelier
The American Sommelier 6-Day Intensive will be in Napa Valley from July 25-30.
SOMMELIER STUDIES: Soon we'll be inundated by back-to-school ads, but what if you could go back to school before all of the traditional back-to-schooling kicks off? And what if that school was devoted not to the traditional subjects but rather the sommelierian arts, which include not simply the tasting of wine but the talking about as well? American Sommelier is about to offer what it is terming "a condensed wine course" at the Harvest Inn in St. Helena. But while "condensed" in some corners might translate as a day or two, the 6-Day Intensive is, well, six days. That's six days of drinking wine, thinking wine, and becoming a true wine scholar. Has the back-to-school siren ever sounded more urgently in your ears? Yeah. We're feeling the pull.
OTHER TO-KNOWS: The cost is $3000 -- it is indeed called tuition, as it should be -- and scholarships are available. And the topics to be covered? American Sommelier says that "varieties, regulation, climate, geography, soil, wine-making and grape-growing, economics, and food-pairing" will be covered. So it isn't all about mouth-feel and cork-poppage, as essential as those two things are. If you've been thinking about sommeliering at some point, perhaps this is a fine start. Raising a glass to further knowledge of things like soil and such. Good stuff.