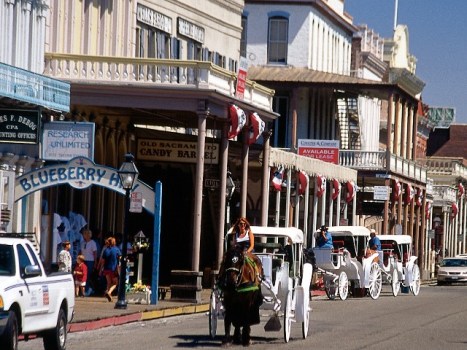 Tom Myers
Celebrate St. Patrick's on Saturday, March 12 in Old Sacramento.
MARCH 12, 2011: We'll wager that several of the Old Sacramento pubs'll be lifting a glass come March 17, but the Saturday before is reserved for the historic quarter's St. Patrick's Day Parade. It's a "family-centered event" that draws over 20,000 people, says the quarter's official site. Bagpipers on the schedule, as are a bevy of other parade-y favorites, like school bands and waving revelers.
START TIME: The parade'll begin at 1 p.m. at 2nd and L Street. The start time means you can hang out and visit the nearby Crocker Art Museum for its Art Appetizers talk; it only happens on the second Saturday of the month, and it gives a good, under-an-hour overview of what's on at the institution.