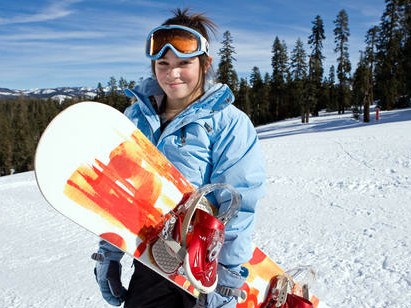 DNC Parks & Resorts
The 2012 Badger Pass Opening Date is Thursday, Jan. 26.
SNOW FINALLY SNOW: The reports flurried in from the California resorts: five inches. Ten inches. Two feet of snow! Exclamation points were employed and excited language unleashed. After all, while beach goers had been crowing about the unusually warm and dry January, plenty of sad-faced people, clutching snowboards and sweater caps, stayed miserable and mum. But the miserable has been dispersed and one of the last of the state's big runs is set to open. Badger Pass in Yosemite National Park has announced the opening date of Thursday, Jan. 26.
WHAT TO EXPECT: Ten slopes, five lifts, and 24 new inches, courtesy of the recently wallop of storms. DNC Parks & Resorts also offers a myriad of packages, including the new "Two for Tuesdays" deal -- don't look too deeply there, it is two lift tickets for one price -- as well as a more out-sized "Stay and Play Package" which has a lot of adds, including a Valley Floor Tour (recommend x 10). And the sweetest bit of it all? DNC, understanding that regulars were growing frustrated with the lack of white stuff, is saying "thank you for sticking with us" this way: By offering a 35% discount on passes for next season (that's for current pass holders, note). Awww, c'mon, we know you don't control the weather! That is so nice. For more details, grab your board and grab some time on the DNC Badger Pass page.