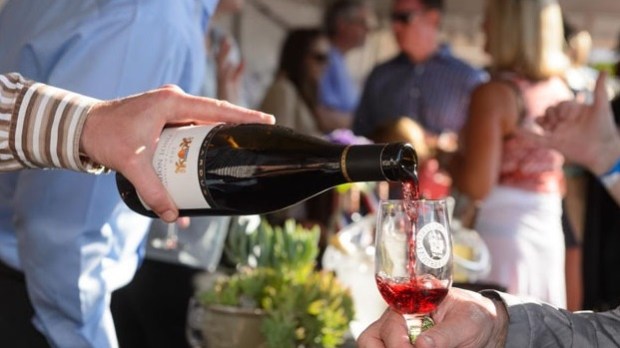 Monterey Wine Festival
Love vino and creamy clam-rich soups and Monterey, too? You're in luck. The Monterey Wine Festival is on from June 6 through 8.
WINE OR BEER: Are you staunchly of the opinion that Dish XYZ should only ever be eaten alongside Drink ABC? White wine with fish? Cabernet with steak? Even the most live-and-let-live among us probably have our feelings in the much-debated food-plus-beverage arena. Milk and cookies are an old, old twosome, as are Chianti and spaghetti, and exploring well beyond those pairings can often be a fool's errand. (True, fool's errands are sometimes fun.) But what of chowder? Wine seems to be the way to go, but red or white depends on the heartiness and creaminess of the soup in question. Regardless, though, if you go pinot grigio or pinot noir, adding a chowder competition to a larger wine festival just seems like a smart road (and not the aforementioned fool's errand). The Monterey Wine Festival has done just that. Yes, indeed, there are three days of wine-nice to-dos -- Friday, June 6 through Saturday, June 8 are the dates for 2014 -- but plunk in the middle of them is the West Coast Chowder Competition. It sizzles -- perhaps "bubbles" is more apt -- at the Custom House Plaza on Saturday, June 7, and, yep, there shall be wine to sip. And beer, too, if that's your thing. Which local eatery'll take home the Copper Pot award? The suspense is delicious.
BUT... if you just want to stick to straight-up vino tasting, the weekend shall provide. A mini cocktail camp is part of the weekend, and cheese and charcuterie enjoyment, so even if chowder isn't your bag -- no, really, is that true? It's not? -- you'll find other foodstuffs. And if wine isn't your bag, either -- really? Is that true, too? -- hang tight, beverage buff: The Monterey Beer Festival lands on the following Saturday. That's June 14. Mmm, beer and chowder might make a nifty pairing...