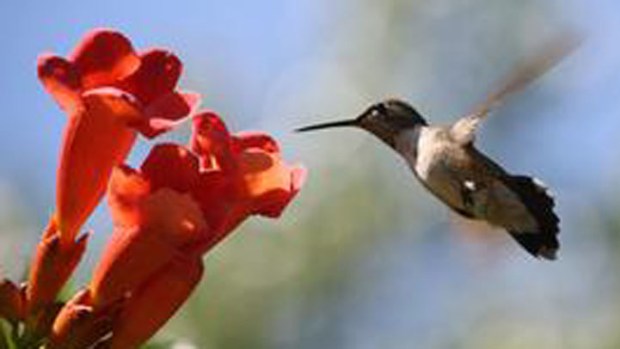 Hummingbird
There are several Open Days at private gardens in Los Gatos, Saratoga, Marin, and beyond just ahead; check the June and July dates.
OPEN DAYS PROGRAM: While we all go about our daily business, checking off boxes and signing forms and filing folders and staring at the escalating numbers of incoming emails we haven't yet read, grass is growing. Flowers are bursting. Bees are doing the sort of things they do with flowers. And, too often, another verdant season passes and we're onto back to school sales and leaves going red. Which is why we're so grateful, year in and year out, when the Garden Conservancy implores us to stop and consider our fertile spaces. And not just our fertile spaces but those spaces that are typically out of reach. It's called the Open Days Program, and it happens around the country, and there are a number of June outings at gardens around the bay and in greater NorCal.
ON THE SCHEDULE: The Lincoln Avenue Garden in Palo Alto, Frog Song Farm in Point Arena, the Gardens Surrounding Digging Dog Nursery in Point Albion. The garden visits are grouped in clutches of fours or more over a number of June dates -- and one in July for the East Bay -- so you'll want to peruse the nitty-gritty before choosing what group you'll take on. Books of 6 tickets are $25, or you can pay five bucks at each garden. Go; it's a really good deal and you may not get behind whatever gate you're going through again. Soak it all in for the next time you spend the day filing folders and checking off boxes and doing all the things we must do while flowers are outside bursting and bees doing their buzzy deal.