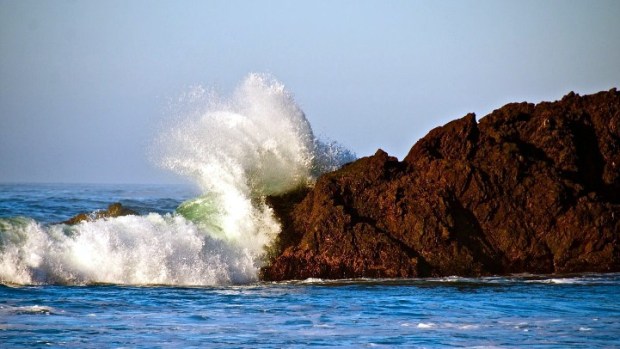 Big Sur
The Big Sur Food & Wine Festival gets cooking from Thursday, Nov. 3 through Saturday, Nov. 5.
40 WINERIES! 12 CHEFS! We know exclamation points take their knocks, but personally, we think the world can use more of 'em. Wait, let us qualify that statement: The world can use more deserved exclamation points. And Big Sur? It's kind of the place the exclamation point was born, right? All Californians can agree it is one of our state's most gorgeous, exclamation point-summoning stretches. It's hard not to give a shouty "wow!" upon first seeing it. And when the area throws a big food and wine party and says "40 wineries!" and "12 chefs!" will be in attendance? We are down with excitement. The party is the Big Sur Food & Wine Festival, and year three kicks off on Thursday, Nov. 3.
SEVERAL EVENTS: There are lots of doings, but we'd focus on the Grand Public Tasting at the Henry Miller Library on Saturday, Nov. 5. This is where the 40 wineries will be representing, and the dozen cooks. There's also a Lifestyle Auction following the tasting, an auction which will include "overnight stays." We want a Big Sur overnight every night. Is that wrong? No, it isn't. Sometimes our life lacks in exclamation points and we need to go to a place that stirs 'em up again. Tickets to the Grand Public Tasting are $55, but, as mentioned, there are a lot of to-dos going down during the fest.