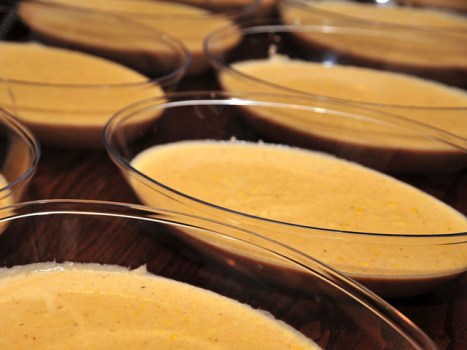 Getty Images
Love your creamy concoctions? Get to Bodega Bay.
LOCATION, LOCATION, LOCATION: Aaaand, location. Look. We won't quibble with other places that schedule the occasional chowder bash. Good on them. They should. We live in a modern world, where the ingredients of most every dish can be overnighted in a jiffy. We know this. We also know that we'd rather be eating chowder on some slightly chilly bench, bayside, while a gull gives us the hairy eyeball (you totally know gulls and the hairy eyeball; they're saying "I will take that food in your hand thank you very much"). And we can do just that, on Saturday, Feb. 11. Surely you have that day circled in red marker on the big fridge calendar, right? It's only Chowder Day in Bodega Bay, one of the major happenings on the annual chowder calendar.
THE DELICIOUS DEAL: Get a five dollar ticket at the Visitors Center. Then admire a bunch of great cooks as they stir up savory bits of clammy creamy stewy goodness. Taste some of that goodness. Do some judging. Feel a fullness in your heart. And then head home. The Spud Crab Point Company is the pot to watch, says the site, but bet you'll enjoy a wide range of fine, rich tastes. Oh, and don't worry about the gull that had you under observation; he'll be there when you return for Chowder Day 2013, waiting patiently.