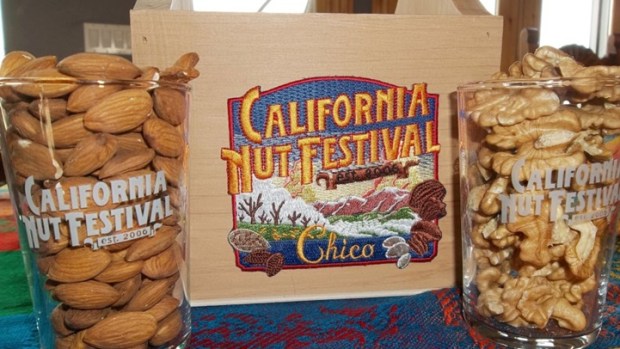 California Nut Festival
Are nuts your bag? Make for Chico on Saturday, April 19.
BEYOND DECEMBER: We're not sure how it happened, beyond some most excellent PR, and the fact that pecans and the Christmassy spices pair very well, but nuts, for many people, tend to very much rule the end of the year, as a treat, but few other months. True, walnuts and hazelnuts and almonds make for some stalwart additions to breads and cakes, but how they get relegated to holiday foods, and less to springtime dishes, save the occasional salad, is something, we hope, is changing. Well, we and other nut lovers, those people who go beyond the peanut butter jar, seeking the larger nutly experience. That comes every springtime to Chico, and the California Nut Festival. It's when growers and purveyors and chefs and fans unite to discuss small crunchy edibles that come in shells and are packed with protein, flavor, oils, and kapow. Are you someone who knows that nutliness extends well beyond the bonds of late December? Then make for the city for...
DEMOS AND "FARM-TO-FORK" CULINARY DELIGHTS: The Saturday, April 19 party will host the likes of chefs, both restaurant and home, to demonstrate favorite recipes. Tastings shall be plentiful, too, as will information on the growing area (Chico is billed as "where the nuts are from," if you're curious). Call it a good way to get to know an edible export from an area that produces a lot for our tables, and, yes, our nut bowls. People still have those on their coffee tables, right? Complete with the shiny silver walnut crackers? We mean, even after December. If you keep the walnuts out all years long, well, nut lover, you raise a filbert in your honor. That's some serious affection, which may mean you deserve an afternoon getting to know the hows and whys of nut growing, cooking, and eating.