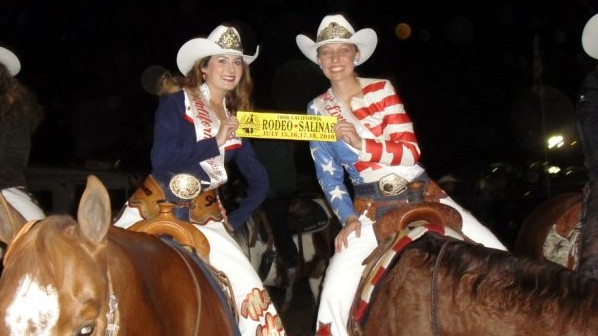 California Salinas Rodeo
The California Rodeo gallops into Salinas from July 21 through 24, 2011.
HORSEY HISTORY: There are a lot of fine rodeos 'round the nation, and many have stories that stretch back to those days when covered wagons and carriages were more apt to be seen than newfangled motorized cars. Kudos to these events, for keeping the competition going in yet another century. And kudos to our own state for boasting several way-back rodeos, including the California Salinas Rodeo, which is preparing to gallop again on Thursday, July 21.
MOTORSPORTS, TOO: We wink-winked about newfangled motorized cars above, but motorsports are a perennially popular slice of the rodeo (though we should note that the cars roll in mid-August, so check the full schedule). So is the Cowboy Poetry Celebration, which actually gets going early; it's happening on July 15 at the Steinbeck Institute of Art & Culture. And there are plenty of rootin'-tootin'-type events going down, too, from PBR action to barrel racing and beyond. As mentioned, a few things are starting before July 21, so get the haps on this venerable ride-'em-on.