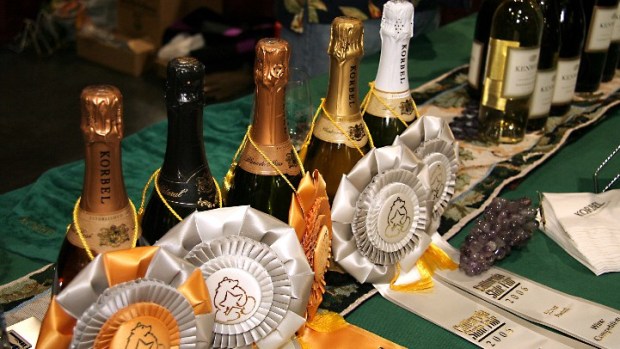 Cal Expo
Sample the best of the Golden State at California's Grape & Gourmet. It's at the Cal Expo on Saturday, Aug. 18.
HOMESTATE PRIDE: So often a wine lover'll be drifting about their corner shop, staring at this sign or that tag that proclaims that the zin or merlot in front of them took home this particular ribbon at California State Fair. Even if you know the ins and outs of rankings and judgings and how wines are rated, it can all seem a little far off from where you stand. Nope, that fact never deters us from purchasing an intriguing bottle. Moreover, it makes us want to go to the source, to Cal Expo in Sacramento, to see the very place where our state's best wines are deemed so each and every year. And that lauded tradition is soon to happen again, at California's Grape & Gourmet, an afternoon devoted to spotlight all the winners from the California State Fair Commercial Wine Competition. It's happening on Saturday, Aug. 18.
LINE UP THE LABELS: So hang onto your chilled stem for this one; "over 200 wineries" are involved in this one, making it the state's "largest showcase of award-winning wines!" Exclamation points indeed, for while we all like our tastings, it is hard to find over 100 at any given event, much less wines that all bear a ribbon or special designation of some sort. An advance ticket to California's Grape & Gourmet is forty bucks. If you go, you'll a) find a designated driver, of course, and b), you'll brag to your pals back home, next time you're out buying wine, that you know the deal with all of those ribbons now. It's so good to go to the source, at least once.