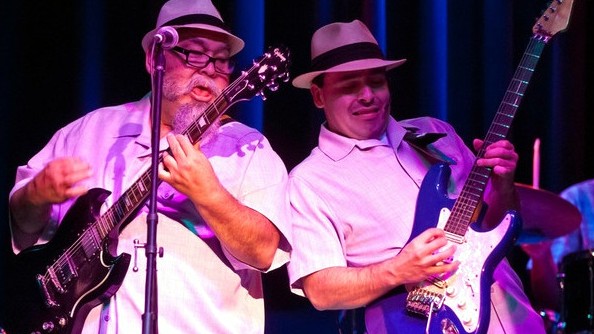 Twice as Good
Twice as Good will play the 2011 Calistoga Blues Fest on Saturday, Oct. 22.
GIVE IT UP: Can we pause to give it up for the year-long birthday party? When a major milestone is reached, one should schedule multiple celebrations. And if you're a famous town? And that milestone is 125 years? Yeah. Keep the love and free to-doings going all year long. The year is soon to wind down in Calistoga -- and, well, everywhere -- but the Napa Valley burg is determined to keep the good vibes flowing. And the town will do just that on Saturday, Oct. 22 during the Calistoga Blues Fest. It's a free, afternoon-long party -- well, the music is gratis, we should add -- that just happens to have some wine tasting going down. Right? It's Calistoga.
WINE PASS: If you get it in advance it is thirty bucks; that'll give you ten tastings. (There will be about fifteen wineries dotting downtown.) If you just want to come for the free tunes, get ready for the stylings of the Robert Watson Band with Twice as Good. The organizers say there'll be food to buy and such, too, so plan on a fine fall Saturday kicking about downtown Calistoga. Concert hours are noon to 6 p.m.