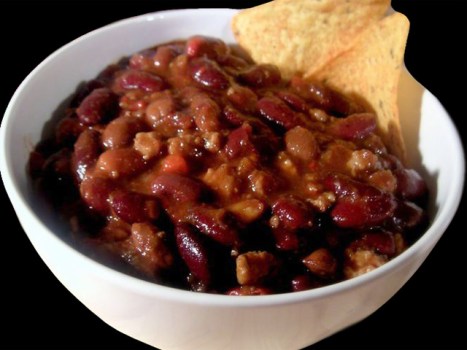 Chili
The Cambria Chili Cook-Off is on Saturday, April 16. Mmm.
CAMBRIA COOK-OFF: The charms of Cambria are many, but way, way up at the top of its official charm roster has to be the soft feel of the Cambrian air. Sure, many of our coastal cities boast a salty-sweet fineness when it comes to matters of an atmospheric nature, but Cambria's breezes just feel slightly... silkier. Maybe the ocean breezes just know they're blowing into pretty Cambria, and they try harder? Now, mix those salty-silky Pacific waftings with the smell of chili, and you have just about the most perfect scent ever concocted. That scent'll be a-wafting on Saturday, April 16, at the Cambria Chili Cook-Off.
VROOM-VROOM, TOO: There's a car show, too, and music. Get details on the cook-off, and what's ahead for the town this spring.