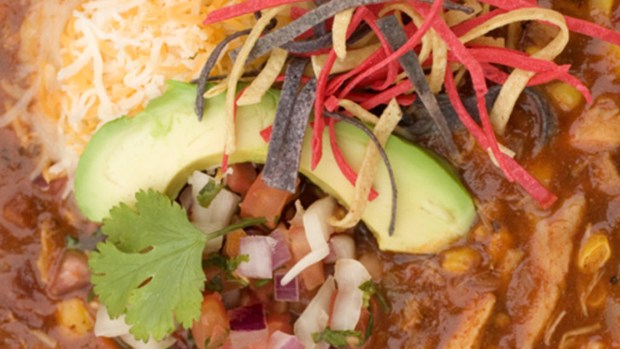 chili
Chili and beer and cars and Cambria? Yes, please. We'll be there on Saturday, May 10.
HUMBLE AND PERFECT: Hearst Castle is famously called one of America's grandest homes, if not the grandest, but not everything about it is carved statuary and gorgeously tiled entrances and pools with sweeping views. Enchanted Hill's owner may have had a taste for very expensive art and extremely elaborate presentation but he was also a man who liked his condiments, so much so that William Randolph Hearst's dining room table still features ketchup and mustard bottles. It's one of the quirkiest sights on the castle tour, and a contrast -- formal and everyday -- much beloved by visitors. It is fitting, then, that a rather humble but perfect food reigns supreme in a village that's just a hop and a skip away from Hearst Castle. On the one side of things you have Cambria, a postcard of a town, a place where one can imagine locals enjoying artfully presented salads and lavender lemonade all day long. On the other side you have chili, steamy and hearty and not too fussy. Chili happens to be one of the foodstuffs most associated with Cambria, and the town will again fete the meaty bowls on Saturday, May 10 with a daytime cook-off.
PLUS... beer tastings, too. Surely Mr. Hearst might have smiled upon the idyllic village and the humble bowl being a dynamic twosome, along with some crafty foams to savor it all by. There shall be a car show too, that day, if you want to walk off some of that stomach-filling goodness and take in the breezy ocean feel, too. Tasting tickets are available for both the chili and brews, but admiring autos? That's completely free.