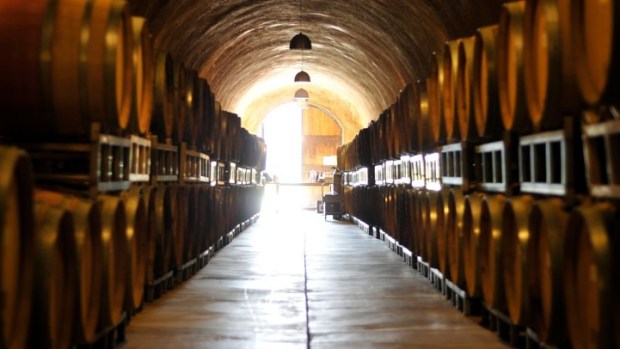 Saracina Winery
Hear Carols in the Caves at Saracina Winery on Saturday, Dec. 10.
SOLD: It's always interesting to see how many words you have to hear or read before you determine that a particular concert or event is something you might like. We'll wager that the average amount of words is about twenty; after twenty words you're either on board or you're bored. But we signed onto to an upcoming evening at Saracina Winery after just two words passed our vision. Actually, let's be honest, the first word was already rather strong, but number two sealed the deal. And those words? "Caroling" and "caves." Have you got it? We're sure you have. The winery is opening up its beautiful, barrel-stocked cave for a night of festive caroling. (The Ukiah Valley Madrigal Singers are doing the honors.) If you're a fan of a big night of holiday songs, then you know that they sound great pretty much anywhere they're presented. But in a wine cave? With wine nearby? Hel. Lo.
DATE: Saturday, Dec. 10. A ticket is fifty bucks, and proceeds go to help out art programs in Mendocino County schools. Saracina Winery is in Hopland, if you've been longing to do the winery route in that area. Tasting in the daytime and fa-la-la-based enjoyment in the night? Yeah, that's a good mid-December outing indeed.