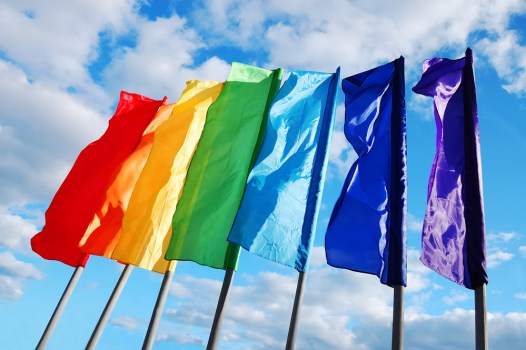 Shutterstock
Celebrate pride in Sacramento on Saturday, June 4.
PARADE FOR PRIDE: Things are looking to get a mite damp around several parts of the Golden State over the first weekend of June, but the Sacramento Pride is set to celebrate on the Capitol Mall on Saturday, June 4 (the organizers are "working overtime to make lemonade from this weather lemon"). If you're heading up to the capital to join in the fun, note that the parade gets going at 10 a.m., as does the festival, but the festival is on through 6 p.m.
LOGISTICS: The event is working with three garages, so take a look before heading out. Also note that the festival is ten dollars, but watching the parade doesn't cost a thing. And the performers? Miss Coco Peru will be on the stage, torch-song-ing it up, and several more singers are set to entertain. Now, if only the umbrellas can stay stowed. Best keep an eye on the main page of the festival as well as the weather.