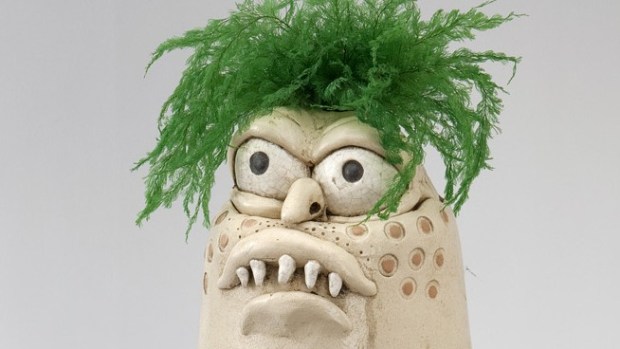 Clayton Bailey
Some 180 works by Clayton Bailey will go on view at the Crocker Art Museum on Oct. 22, 2011.
THAT'S TIMELY: We're in no way claiming that things like "life-sized robot sculptures" and ray guns fashioned from found aluminum are items that belong to a particular time of year. But if a major retrospective feting an artist described as a mad scientist is going to be launched, October is a fine month to do so. And we're already penning in Oct. 22, 2011 for the Sacramento opening of Clayton Bailey's World of Wonders. The humor-laden, sci-fi-y exhibit will be delighting and challenging visitors to the Crocker Art Museum through Jan. 15, 2012. (We'll also note that the Crocker calls this the first major retrospective of Mr. Bailey's art.)
BAILEY'S WONDERS: The Bay Area artist will have some 180 works on show. The words "Bigfoot" and "pseudo-scientific" and "Bone Age" dot the exhibit's introduction, so viewers should be prepared to enter an outlandish realm, and stay there for a good long spell. It'll be an outlandish realm fraught with robots and creatures both twinkly and a bit terrifying (those are the best sort of creatures, we find). Yeah, we think we're ready for a dose of Bailey-esque marvel-making, and probably will be triply ready come the week before Halloween.