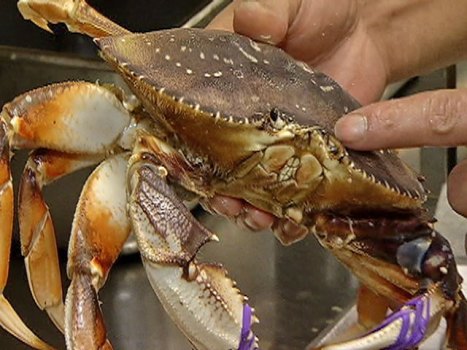 Crab Feed
Crab Feeds are still on at the Tides Wharf in Bodega Bay.
BIBS ON, BODEGA BAY: Did you make Chowder Day in Bodega Bay? Eight different tastes from an octet of eateries? It sounds like steamy sweetness. If you didn't make it, you can still make an upcoming Crab Feed at the Tides Wharf Restaurant. There are three more to go -- Friday, Feb. 11 is the next one -- and we can't think of a finer, bibbier pre-Valentine's night out for the crustacean fan in your life.
THE MENU: Yep. Chilled Dungeness Crab. Drawn Butter (butter's always better with "drawn" in front of it). And other goodies, like the Tides Wharf mustard. It's $39.95 a person (tax/tip extra). And figure if you do the Feb. 11 dinner for Valentine's, you'll have the rest of the weekend to relax, rather than running mad for the next few days. Just don't forget a few sweet words and a kiss on Monday, which is Valentine's Day proper.