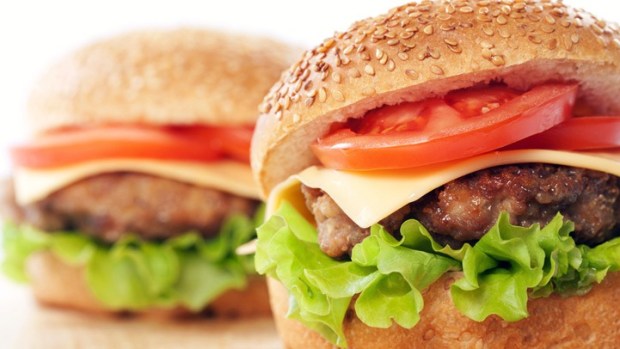 Shutterstock
It's burgers and pinot for your main dude at DeLoach in Santa Rosa.
FUNNY, RIGHT? How burgers are so often paired with beer? We're not going to quibble with this longtime pairing, because as longtime pairings go, it is almost one-hundred-percent quibble-proof. But wine and a grilled patty or two are seen together less frequently, which is unfortunate. And while we wait impatiently for someone to open the all-wine-and-burger restaurant, we can look to DeLoach Vineyards in Santa Rosa, which is doing it up for Father's Day in the right way. And what is the right way? Well, there'll be wine -- pinot, specifically -- which makes sense, since DeLoach is a winery and not a beerery. But they're getting the grills going around lunchtime for some old-fashioned burgerage.
THE SPECIFICS: The smoky-sippy goodness is going down on Sunday, June 19. There'll be some tunes, and the word "poolside" was employed by the DeLoach people, which is very crafty. Most people'll do just about anything to sip pinot poolside on the last Sunday before summer arrives. It's a $35 general ticket, and here's our favorite part -- "well-behaved dogs welcome!" We mention this because we know a whole bunch of dads who are pretty attached to their four-footed children. Shouldn't the furry ones show for a Father's Day party, too? Yes, they should.