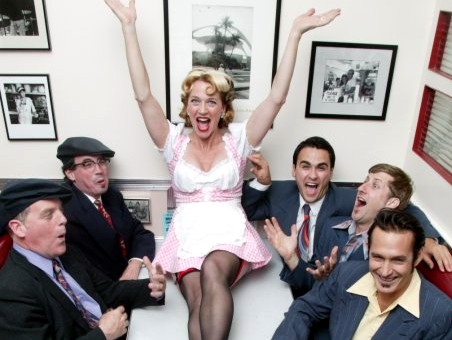 Steve Lucky & the Rhumba Bums
Steve Lucky & the Rhumba Bums will play Dixieland Monterey's 2011 Jazz Bash by the Bay.
JAZZ TIME: Maybe the only otter-based thing we like better than the Monterey Bay Aquarium's Sea Otter Web Cam is when a music festival uses a tuba-playing otter for its logo. Sorry. Make that a boater-wearing, tuba-playing otter. Such a music festival does, and it's the Dixieland Monterey Jazz Bash by the Bay, a three-day party that fully gives itself over to hot sounds and swing dancing.
MARCH 4-6, 2011: This year's dates. The shimmy-shimmy-shake-it is going down at the Portola Hotel & Spa, and there's a lot happening, like a mega dueling pianos event and a banjo jamboree. And then there's the dance marathon, which, from the look of the posted times, seems to be a good ten hours. Hoooo boy. Best rest up ahead of time. Even you, too, Mr. Tuba-Playing, Boater-Loving Otter.