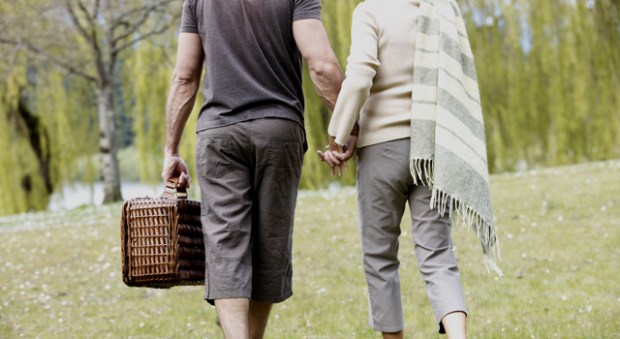 Getty Images
Monterey Bay has picnic spots aplenty for you and your pumpkin.
BEYOND THE HAMPER: Is the term "picnic" a little too big for its britches sometimes? We do wonder. Because most people, wanting to go on a picnic, don't necessarily have all the recommended accouterments that magazines and catalogs suggest. ("Accouterments" is definitely a little big for its britches.) The main issue is probably the picnic hamper, which is a lovely thing to think about but very costume drama, in a way. What if we just wanted to wander down to a beach or over to a park, with, say, a brown bag full of peanut butter & jelly sandwiches? That certainly constitutes a picnic, too. Which makes us wonder if there shouldn't be too classes of picnicking: The casual brown-bagger and the planned-for, anticipated, hamper-ready affair. The first class is fine for home but if you're going somewhere, on a day trip or vacation? You gotta go hamper-style, if possible. A fine place to hamper it up is the Monterey Bay region, which, we've heard, has a beautiful beach or two.
LIKE... Carmel Beach, which permits beach fires. Or Point Lobos, famous for seals and other marine life sightings. Or Julia Pfeiffer Burns State Park, which is home to to some redwoods. (We know; it's sometimes hard to believe that the Carmel-Monterey nexus, which is already so naturally gorgeous in its soft-sand, hilly-valley sort of way can also boast redwoods.) Wherever you need to be one with nature, and enjoy a sandwich while doing so, it's there for the enjoying. Cheers, visitors bureau, for this most excellent picnic spot round-up, and for the reminder that what we do back at home -- quick bites down at the local park -- can be gussied up for vacation-style enjoyment.