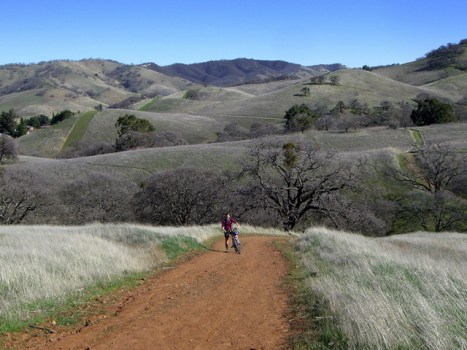 Rides through Mt. Diablo's trails in the East Bay will get more expensive next week.
GET OUT THIS SUMMER: With a view of summer slowly creeping around the corner, the time is now to head to the peak of one of the East Bay's best playgrounds. Except for a few annoying flies, there is little to not like about a day or night trip to the peak of Mt. Diablo. The views are to die for and the legend surrounding the state park and how it got its name are about as varied as can be.
SLEEP UNDER THE STARS: A day trip will only cost you $10 to get in -- and because of budget cuts, the park is on the honor system -- but one of the nicest things about Mt. Diablo is there are so many campgrounds that can be reserved online and for cheap. Often reservations can be made with short notice. And with a complete closure of the park to anyone but campers, the nighttime stillness is something you will experience in few other places so close to civilization.