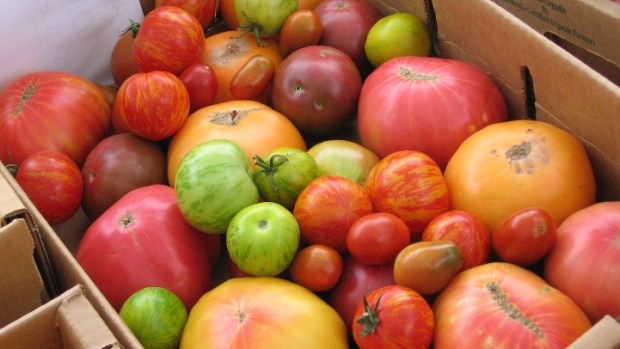 Fairfield Tomato Festival
The Fairfield Tomato Festival gets juicy on Saturday, Aug. 20 and Sunday, Aug. 21.
FAIRFIELD SWEET: The Suisun Valley is known for its succulent produce. Really fresh and flavorful and peppery and just-picked goodness. Let's stop by the Wild Boar Farms site and salivate a little, shall we? Here are some of the tomato types the farm grows: Beauty King, Berkeley Tie-Dye, Big Rainbow, Pork Chop, and, wait for it, the Michael Pollan. We want to serve our nearest and dearest some Michael Pollan tomatoes. And we want to hit the Fairfield Tomato Festival, which is on Saturday, Aug. 20 and Sunday, Aug. 21 in downtown Fairfield. Figure that the tomato's days of reigning over our summertime table is waining, at least for this season, and we should get out and enjoy the fruit while we can.
EXTRA FUN: A car show, some "Wizard of Oz" happiness, and a food-and-wine pair-up is on the books. Plus tomatoes. All kinds of tomatoes. You have loads of basil and mozzarella waiting at home, yes? Then go. And don't forget the fancy oil and vinegar, too. We'll keep on the lookout for that particular fest for you: Fancy Oil and Vinegar Festival. We'd be first in line.