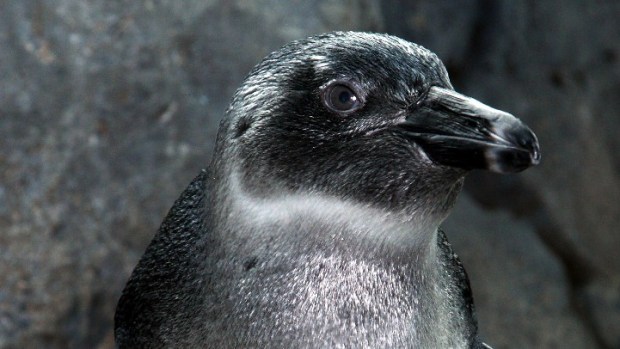 Randy Wilder/Monterey Bay Aquarium
The Monterey Bay Aquarium celebrates Feathered Friends on Saturday, Nov. 19 and Sunday, Nov. 20.
BIRD PURSUITS: What's the first beastie that pops into your noggin when you think of an aquarium? We go jelly, each and every time. And we pretty much expect, right or wrong, that a lot of people probably summon to their own mind a fish or crustacean or perhaps a whiskered, abalone-loving animal. But aquariums are home to many winged creatures as well, which makes sense, since our shores and waves are frequented by all sorts of beaked animals. The Monterey Bay Aquarium will be spotlighting our shore birds over a two-day, pre-Thanksgiving party called the Feathered Friends festival. What does "pre-Thanksgiving" mean exactly? The weekend before the holiday: Saturday, Nov. 19 and Sunday, Nov. 20.
BEHIND THE SCENES: Yep, we're excited about the "Meet a Penguin" segment at the Kelp Forest. Ohhh, and there's a chance to meet a Laysan albatross, too. (If your kid is a fan of the albatross from any of "The Rescuers" movies, we'd definitely make a date.) And a segment on predatory birds as well. Plus activities and crafts and lots of chances to watch our avians pals nosh on lunch (count on helpful staffers explaining food and diet and such). Buffs who love their birds should be out in feathered force (wearing a beak won't get you free admission, but it may get you many admiring stares.)