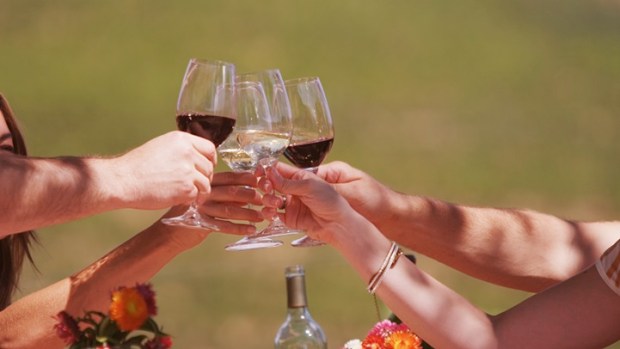 Calistoga Harvest Table
The cuisine-nice Calistoga Harvest Table says cheers from the center of town on Sunday, Sept. 7.
OUTSIDE GATHERING: How is the idea of harvest time quickly conveyed to someone via an ad or a film or a commercial? The picking of grapes, yes. The strolling among barrels, of course. And people coming together to eat outside in a festive, full-scale setting that brims with wine, more wine, and foodly offerings. Too often, though, it can seem that those harvest lunches and dinners are merely a product of fiction or fantasy and not of our homey, community-driven world. There are exceptions, though. Case in delicious point? Calistoga's about to host its first Calistoga Harvest Table on the perfect, here-comes-autumn day of Sunday, Sept. 7. "Fourteen Calistoga Restaurants will move their tables to the center of downtown Calistoga for an al fresco dining experience." The place those tables are headed? Lincoln Avenue, which will be closed to traffic for the event, making it truly one of those offbeat, large-scale, oh-so-cinematic settings where fresh air and fresh food rule. Oh, and speaking of the food scene? Here's the twist: Those fourteen eateries will be doing the serving, rather than one catering company, meaning you can order from your favorite ahead of time, narrowing in on the kind of cuisine you want. In short? Choices, choices.
THE RESTAURANTS INCLUDE... Barolo, which serves up "contemporary Southern Italian," Kopio, which focuses on the flavors of Malaysia and Singapore, and Hydro Grill, which has American eats on offer. You choose which one, you pay, and that's what you enjoy in the center of Lincoln Avenue. The only catch? Particular restaurants are starting to sell out, so if you don't want to read "sold out" on your Calistoga favorite, jump in now, diners. And take heart that those grand-scale outdoor harvest dinners, with their clinking wine glasses and pretty skies overhead, aren't simply the stuff of creative advertisements and movie montages.