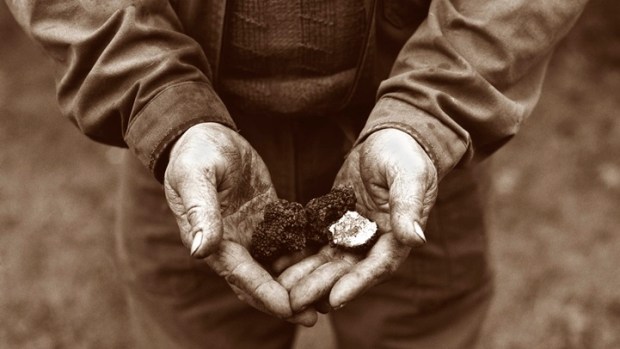 Napa Valley Truffle Festival
Delicious days at The Napa Valley Truffle Festival? Yep. The Westin Verasa is the spot, from Friday, Jan. 17 through Monday, Jan. 20.
PERFECT TIMING: It's just along about the end of the holidays when people forswear decadent eating for another year, at least, though maybe it'll be a decade. They don't really mean that, of course, because decadent eating has a way of showing up far earlier than the following December. What holiday revelers mean is they need a break from the general grazing that the season can bring, where one taste has a way of melding into the next and then the next. What the answer is, of course, is to get choosy, come January, about culinary adventures, and to make sure they have a ridiculous amount of flavor and depth and all-out wowza. And the truffle? It sits at just about the tippy-top of the food wowza chart, even higher than hot chile peppers and deep cocoa powders and other foodstuffs that pack more kapow per square centimeter than everything else on the grocer's shelf. Thus the Napa Truffle Festival is perfectly timed, too. Yes, you want to get a bit of foraging in -- and the colder season is just right for that -- but you want to spend your post-holiday dining experiences truly turning onto flavor. That's set to happen, over four days, at the Westin Verasa. Dates? Friday, Jan. 17 through Monday, Jan. 20.
SUPPING AND STROLLING: Truffle-top toques shall be talking all things knobtastic over the long weekend -- is there a better word for the truffle than knobby? -- and seminars dealing with the delicacy's finer (and knobbier) points are on the roster. But you'll want do some foraging, of course, for wild mushrooms, and take in a cooking demo. A wine dinner, a lunch, and a free-to-enter marketplace also dot the a la carte schedule. So, nope, if food is your passion, you don't need to forgo the decadent dishes come the start of the year. But choosing flavorful, interesting choices -- like a knobby-nice superstar of a fungi -- in a pretty setting is the way to go.